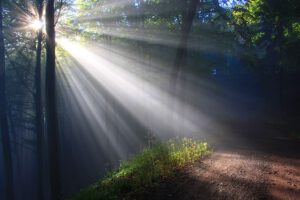 By Dr. Gene Clerkin
Easter is upon us. The weather is warming and the deciduous trees, while still bear, are poised to bloom with the promise of new life. Christians celebrate the Easter holiday and the new life promised to Jesus' followers, through his sacrifice.
To me, this holiday season parallels some very important principles of a proactive approach to health and wellness.
For most, regaining and maintaining health requires some sacrifice – of indulgences or addictions, in willingness to change behaviors, and even in time and resources. Of course, the same could be said for attaining anything of value.
In the end, it's what comes of the sacrifice that matters. The return on investment.
It might mean that we experience more ease and less pain in our bodies.
It might mean that we sleep more soundly and wake up refreshed.
It might mean we finally like how we look in the mirror.
It might mean that we have the abundance of energy needed to handle our commitments, enjoy our relationships and hobbies, and even contribute to others.
We each have unique gifts to share. When our bodies are beaten up and broken down, it's impossible to reach our full potential and share them to the degree that we could, experiencing our optimal health.
Jesus made the ultimate sacrifice for mankind.
My prayer this weekend is that his story may inspire those who are struggling with their health and their life, to be willing to make the sacrifice they need to move through and past their physical limitations so that they can move on to whatever their soul is calling them to do – to live their best life.
Happy Easter!
God Bless